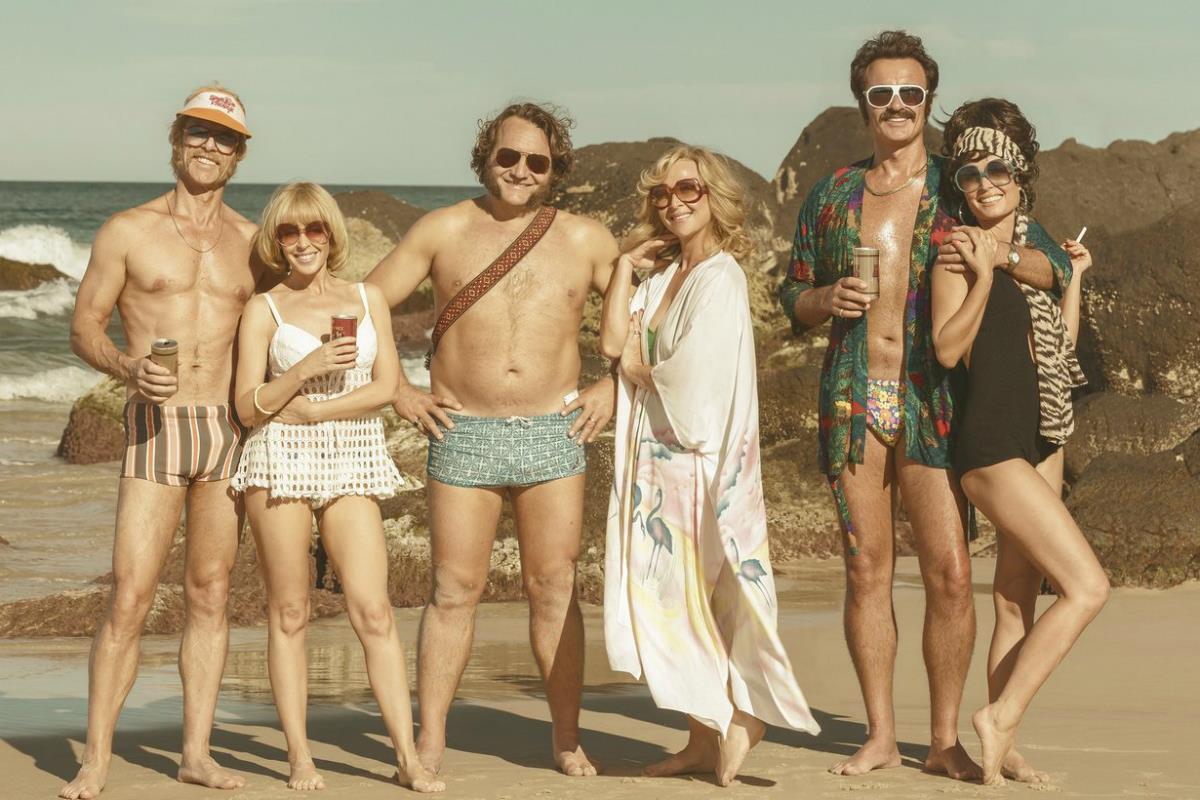 Textusa and Fred captured in happier times, before Fred's surgery
Evening all
Earlier this week, someone asked Textusa what exactly the evidence was of swinging in PdL
Now that I have managed to stop laughing, I thought I would take you through it
Textusa responded with the following links, probably hoping that no-one would read them
http://textusa.blogspot.pt/2014/04/why-swing.html





http://textusa.blogspot.pt/2014/02/swinging-evidence.html





https://twitter.com/pennygeer/status/726778251306242048




Which we screengrabbed and have put in our post "The game continues"




https://textusa.blogspot.pt/2017/09/the-game-continues.html
So shall we see what they actually say? It would be rude not to, I think, don't you?
So let's start with the first one
This is supposedly Textusa's strongest evidence for swinging. And what does it consist of? It consist of the fact that the police searched for the term ''swing'' amongst others
Textusa claims that this is evidence of swinging, when of course it is actually evidence of them searching for evidence of swinging and finding none.
"But they did find some!" she will shriek
No they didn't. They found a few occasions where a search for the word ''swing'' returned a hit, but they had nothing to do with swinging.
And just for good measure, although she claims she doesn't know on whose computers this was found, it is quite clear - the computers where these innocent hits were found both belonged to Malinka
If she is employing the "No smoke without fire" approach, ie it must have been happening if they were searching for it, then it should be noted that they searched for far more words which could have been associated with an interest in children. So using her logic, paedophilia must be an element because they looked for it.
I could go into more detail about her inability to understand the reports, but let's spare her blushes. She's thick, we know that
The rest of that post witters on about airports and phone contacts and is of no relevance
So that's Textusa's strongest evidence of swinging. Nothing.
Never mind, let's try the second one, shall we?
This is the one entitled "Swinging evidence" with a picture of an elephant
Now - this is very interesting. It is interesting because it contains NO evidence of swinging at all
Instead it contains this hypothesis:
Everyone agrees there was a cover up
Only swinging can explain that cover up
Now, I must make it clear here that I am not shitting you - that actually is her evidence
However, what she does do is throw this in:
The

swinging theory explains all

but is, according to its

detractors

,

speculation

.

Pure speculation

, they say. Not a shred of

evidence

.
There are, as far as we have been able to read,

only

, repeat only,

4 arguments

against

the

swinging thesis

:



1. It isn't illegal so it

wouldn't warrant a cover-up

;




2. They wouldn't take their

children

with them;




3. They wouldn't take their

mothers

with them;




4. There's

no evidence

there was swinging, so it's just speculation…
She then basically states that she has refuted the first three arguments, so forget about them. She hasn't of course, but it is amusing to read.
Of course, that still leaves the fact that there is no evidence
Ah, but there is, she shrieks
Well, what the fuck is it, you wonder?
Brace yourselves, readers. We are about to reveal the evidence of swinging.
The Adult Pool.
Yes, there was an adult pool. Which they didn't use.
I can see you're puzzled. I'm not surprised. Apparently, the fact that they didn't use it is something to do with swinging, and nothing to do with the fact that it was fucking freezing. But not to worry, there's more.....
DNA from the kids' room
According to Textusa, there should have been more, it should have been all over the place. So the room was subjected to "exaggerated cleaning" and was "forensically aseptic"
There is a small problem with this. It's bollocks. For starters, when processing a crime scene, one collects samples associated or potentially associated with the crime. One does not swab the skirting boards hoping to find a stray bogey from a former occupant. There was no evidence of cleaning at all.
Even if there was, what she perceives at a lack of DNA is not evidence of swinging
The semen stain
Okay, I will not waste any time on this - the suspected semen stain turned out to be saliva from a toddler who had previously stayed in the flat. And I'm pretty sure he wasn't a swinger. Next!
The Blonde Man
There was a man seen leaving through a gate. He was blonde. Assuming he didn't have his cock out or anything, I think it is safe to say that this is not evidence of swinging. Next!
The visit
Specifically, the visit of David Payne to the McCann flat. For 30 seconds. I would be looking for a refund if the only action was 30 seconds worth in front of the kids. So, I am going to stick my neck out and say "no evidence"
By now I can see you are thinking that an empty pool, a blonde geezer and 30 seconds worth of Dr Payne is not compelling evidence.
However - Textusa boasts that she has listed ''24 other factors" in yet another post, so let's take a peep:
Now - this is confusing, because that post consist of her responding to 33 posts on the CMOMM forum. That's it. But the answer lies in her response to one poster in particular who mentioned that there was no frigging evidence
So brace yourselves - here at last is her ''evidence'' Her evidence of swinging
There was a cover up (she claims)

Payne's visit

The reservation sheets are fakes (they're not)

The guests were heterogenous, ie diverse

The only big attraction is the beach

There was a lot of staff

The owners were well-connected politically

Mrs Fenn was "inconsistent" which implicates her. (She wasn't, and also ewwww)

Mrs Fenn said she saw the McCanns but she would have been unable to see the terrace (bullshit

Mrs Fenn didn't come forward for months (also bullshit)

A photograph taken from Mrs Fenn's apartment (not of swingers)

Her claim that two ex-pats lied about ''pimpleman'' (Also bullshit)

Another guest corroborates the Pimpleman sighting

That a witness saw a white van

That the witness said Pimpleman didn't see him

That some tourist resorts promote swinging events in low season (this one didn't)

That the Ocean Club "wasn't exactly profitable"

That the only thing the groups had in common - guests, staff, ex-pats - was that they were in PdL at the time of the events (This is my personal favourite)

That all those people participated in the cover up
Now - the observant amongst you will have noticed 2 things
Firstly, that is 19, not 24, so the daft bitch can't count either, and secondly nothing on that list is evidence of swinging. At all.
So we are nearly at the end of Textusa's list and so far we have no computer evidence but we do have an empty pool and a blonde geezer, so I think you'll agree, it's compelling stuff
Fortunately, we have one bit of ''evidence'' left
The final nail in the coffin belongs to a lady called Penny, who claimed in a tweet that Mark Warner was a bit of a knocking shop and that she was there at the time.
I am not going to embarrass the lady by going into detail but her entire twitter feed appears to be a series of rather unlikely and tall tales about her life. She interacts with nobody and despite her claims, she does not appear on the guest list at the time the McCanns were there.
Also, she did not post that tweet until 2016 - years after Textusa came up with her bonkers theory
So there we are - make of that what you will.
The reason why some people fall for Textusa's nonsense is because she lies and obfuscates and people simply cannot be arsed trawling through the interminable shite
Aren't you lucky you've got me?